Work from Home
We sat down with our talented designer Tara Colaneri to discuss the new trend in home offices. "In the past home offices were set up in spare bedrooms almost as an afterthought, explains Tara Colaneri of Pinewood Niagara Builders. Today, with more people working for home, and children needing space to do classwork online, we are seeing families wanting two or three spaces to accommodate quiet areas for everyone to concentrate," Tara explains.
1. WORK HEIGHT
The industry standard is 29 inches based on writing on paper. This does not take into consideration your monitor height and you will need to adjust accordingly.
2. MONITOR HEIGHT
Get a large monitor (maybe two) for your home office — just as you would at the corporate office. I've had good luck with 25- to 27-inch monitors, but do recommend you check your computer's video specs first.
3. THE RIGHT CHAIR
There are a lot of bad chairs out there that can injure you over prolonged computer use. Dining chairs and deck chairs, for example, rarely are at the right height, and they don't always encourage the needed upright posture. Be sure to get one with an adjustable height.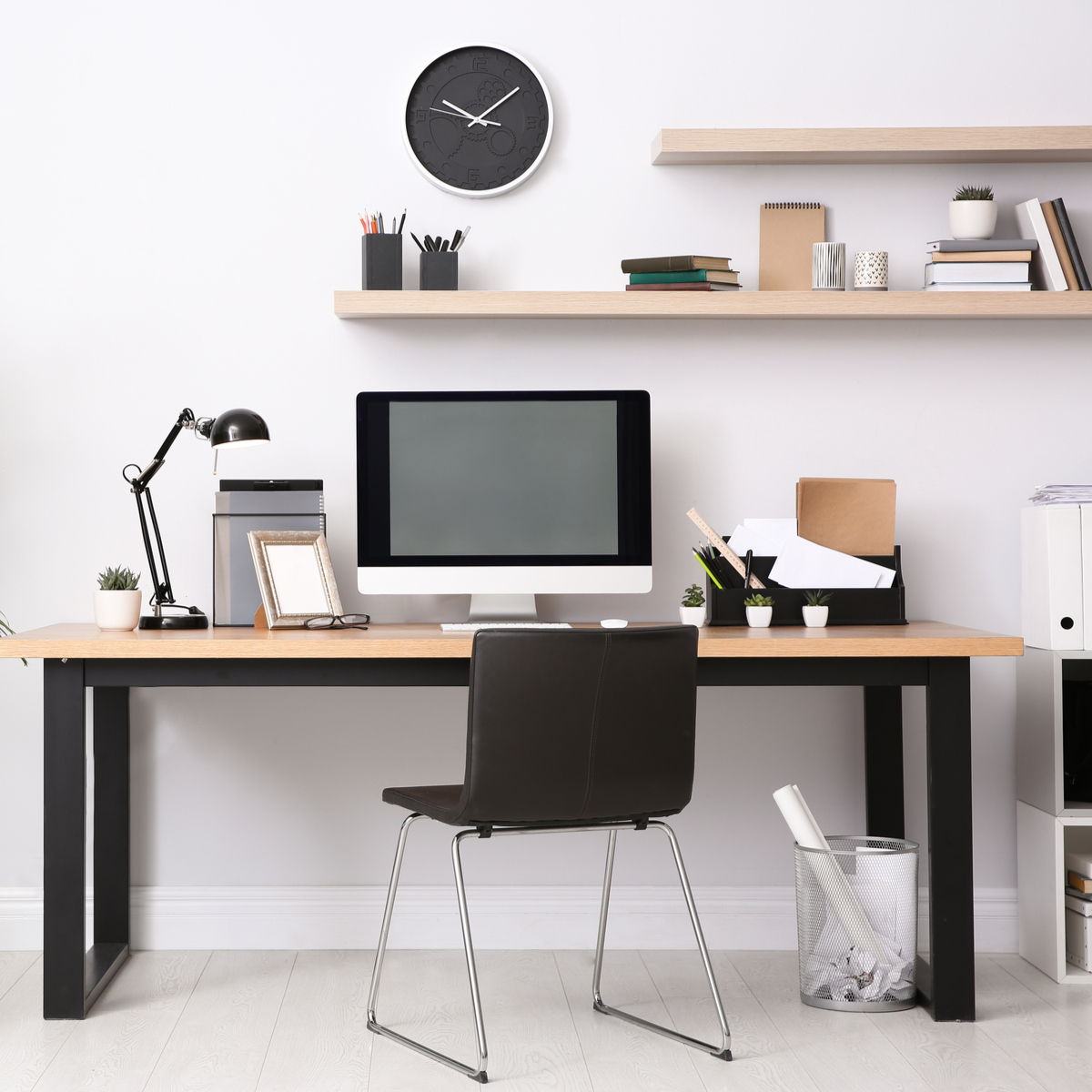 4. LIGHTING
Lighting is often an area people don't think about. Ideally, you have sufficient indirect light to illuminate your workspace, so you can easily read papers and see physical objects. Overhead lighting is usually best. Don't place a lamp right next to a monitor, where you end up with competing light sources and possible glare.
5. DOCKING STATION
A docking station is great to have if you use a laptop, so you can plug the computer into the dock and leave all the other connections alone. You can then easily remove the laptop when you are working elsewhere such as for business travel or an in-office visit.